Eva Apple needs your help finding her escaped bees. If you can find all 10 within 3 days, she will give you a reward. Bees are found randomly when you harvest the fields on your main farm.
Tip: Once you see this event, start planting wheat. Every time you harvest wheat, you find two bees.
I have 6 fields. Each time I harvested the wheat I found two bees and I finished this event in two days. Remember to plant wheat not special wheat seed.
If you have not found all of the bees and you are running out of time, you can get help finding the remaining bees by paying gold. Click on the blue button in the event window to buy a bee.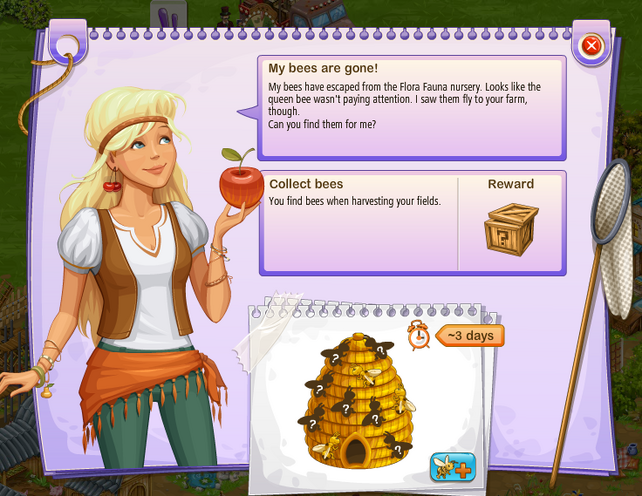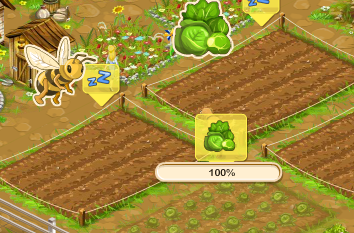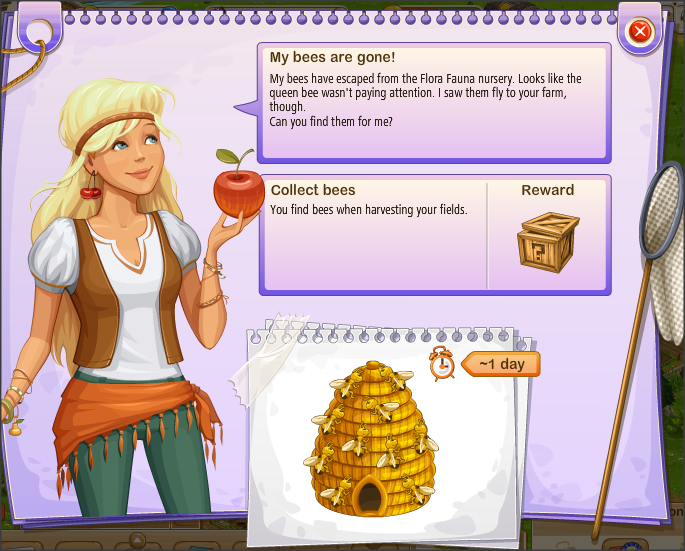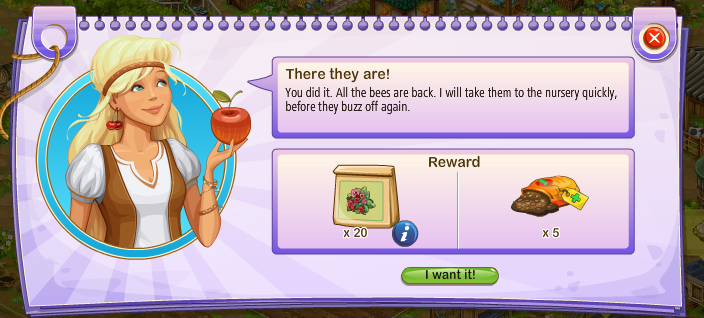 Ad blocker interference detected!
Wikia is a free-to-use site that makes money from advertising. We have a modified experience for viewers using ad blockers

Wikia is not accessible if you've made further modifications. Remove the custom ad blocker rule(s) and the page will load as expected.