Prime Sale is one of the Prime Offers found above your farm. Prime Sale offers a chance for you to purchase one of the Library handbooks at a 10% or 20% discount, a decoration only available for gold at a discount up to 20% including some Theme Event Decorations, or one of the Naughty or Nice gifts or pranks at up to a 50% discount. The Prime Sale runs for 1 hour. Several different Prime Sale events may run each day. During the Naughty or Nice event, only Naughty or Nice items will be offered by the Prime Sale.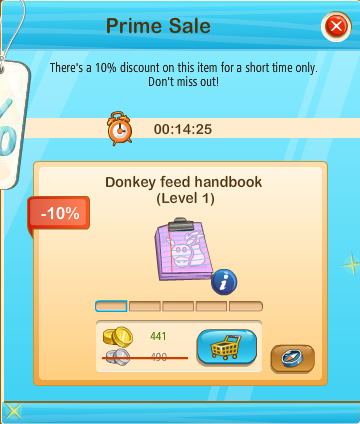 Ad blocker interference detected!
Wikia is a free-to-use site that makes money from advertising. We have a modified experience for viewers using ad blockers

Wikia is not accessible if you've made further modifications. Remove the custom ad blocker rule(s) and the page will load as expected.