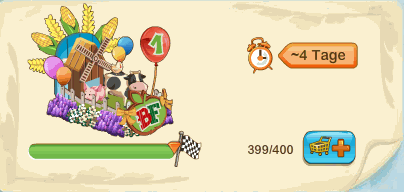 Big Farm celebrated its 1st birthday on the 29th October, 2013. As part of the celebrations, an Event ran where you needed to collect glue, streamers and other float decorations to win a flag for your flag pole.
As a further part of the 1st birthday celebrations, random offerings of gold were available in the occasional forum threads. Members had to be super quick however, as the number of packages containing 500 gold to be given out were very limited.
Ad blocker interference detected!
Wikia is a free-to-use site that makes money from advertising. We have a modified experience for viewers using ad blockers

Wikia is not accessible if you've made further modifications. Remove the custom ad blocker rule(s) and the page will load as expected.